Back in
Tours
after the long day in Amboise and Chenonceaux visiting the royal castles there (lunch in Amboise, but no wine since I had to drive right after). Catha, tired and not wanting to gain weight, told me she'd skip dinner. Thus, I took the boys walking again to rue Lavoisier in hopes that Les Tuffeaux was already open (we had eaten here back in 2006 and it was very good). It was boarded up - I figured for the week-long vacation after Easter. We, thus, rounded a corner onto the old rue Colbert to find a good place to eat. The nicest looking restaurant on the long, narrow road was
Le Turon
(94 rue Colbert 37000 Tours, France), so we entered.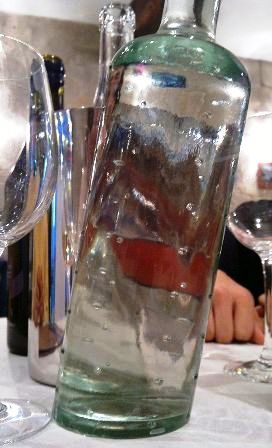 The water bottles all looked like this.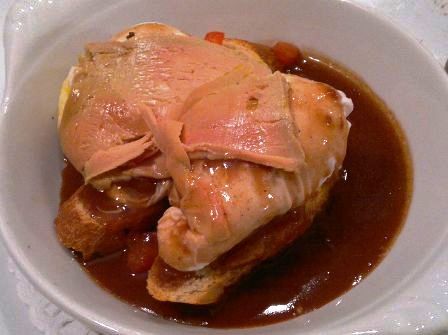 Oeufs en Meurette avec Foie Gras
for Lorenzo to start.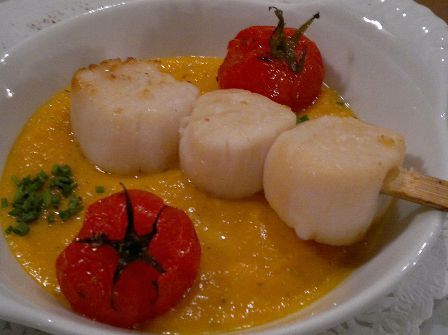 St-Jacques en Brochette
for Mauro.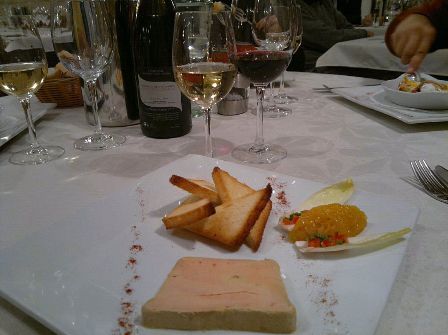 Terrine de Foie Gras Maison et Tartare de Poires au Miel
- One each for Joaqi and I.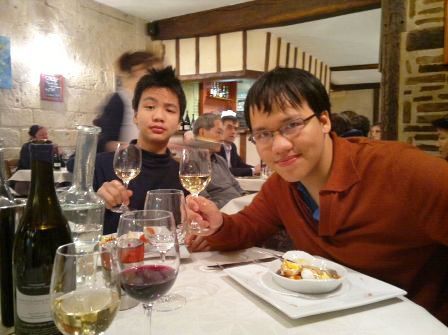 Cheers!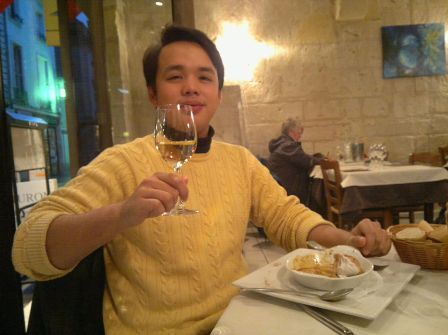 500ml carafe of house Montlouis-sur-Loire Sec
which was pretty decent.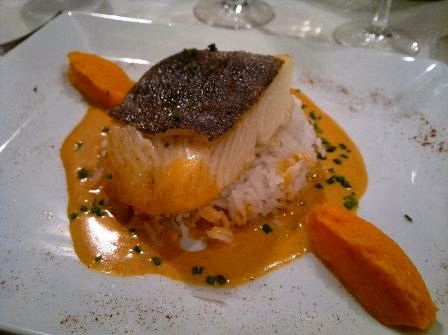 For mains:
Seared Halibut
for Joaqi (para healthy).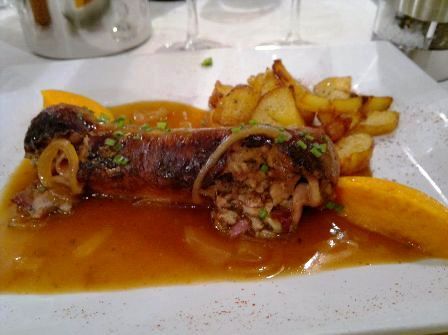 Andouillette
for Lorenzo (para adventurous).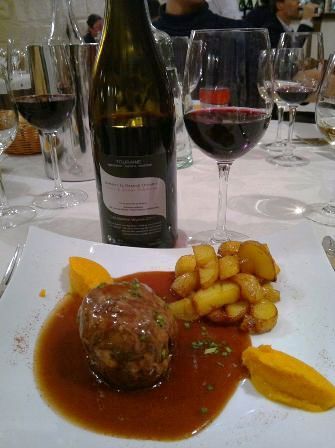 l'Agneau de Sept Heures
(7-Hour Lamb) for Mau & I.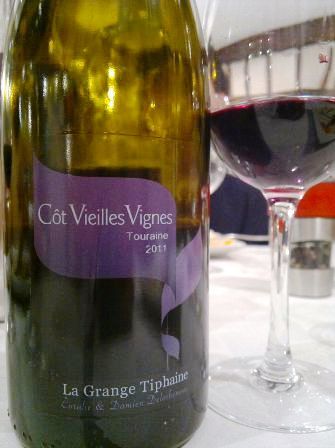 The prices for all the dishes were very inexpensive. The same went for the wines on the wine list. Not familiar with the Loire reds on the list, I just picked out the most expensive (relatively) one and crossed my fingers.
It was a
2011 La Grange Tiphaine Côt Vieilles Vignes Touraine
- I was particularly curious about this since I don't think I've ever had a 100% côt (i.e., malbec) from the Loire before (from southwest France many, but never from the Loire). Incredibly dark, super deeply-veined (must be
very
old vines), pure black fruit with notes of kirsch, raspberry and soft, moist tobacco. Hint of black pepper too. Rich, generous, lush, but not ponderous. Pretty full-bodied but not hot with alcohol. Robust wine with a good middle and finish. Pretty good and went well with the very tender, moist lamb.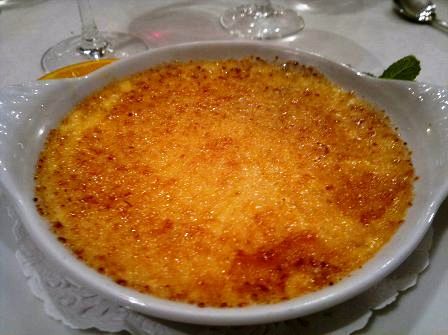 Mauro's
Crème Brûlée
(I recall hints of dried coconut flakes in it).
My
Assorted Desserts Platte
r. Meh.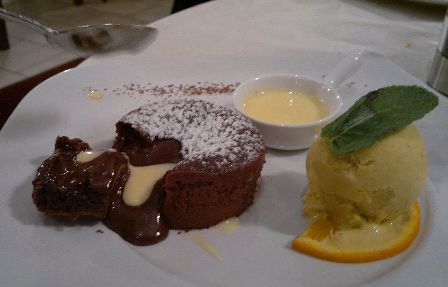 Renzo & Joaqi had the
Molten Chocolate Cake w/ Ice Cream
.
On the under 1 km. stroll back, it drizzled lightly. That didn't stop us from passing by the
Tours Cathedral
for a look-see and a couple of photos though. Great day; and I especially enjoyed having dinner with my boys.