Cometa Planeta 2007
This wine comes from south west Sicily, but the grape is 100% Fiano, a typical grape from Campania in central Italy, in the same way of Greco (di Tufo) and Aglianico (Taurasi).
Until 2006 this was heavily overoaked, almost undrinkable IMO, while since 2007 fermentation and ageing are in steel tanks.
Popped and poured. Beautiful golden yellow, really inviting. Sense of weight and oiliness.
Tangerine, apricoat, chamomile, all in a satisfying mix. Rich, long, dry, a basket of yellow fruits exposed to the Mediterranean sun. Good lenght, just a touch of burning alcohol on the end (14,5).
Very good, very funny and very easy to share with people not so wine-related. About € 20 in shops.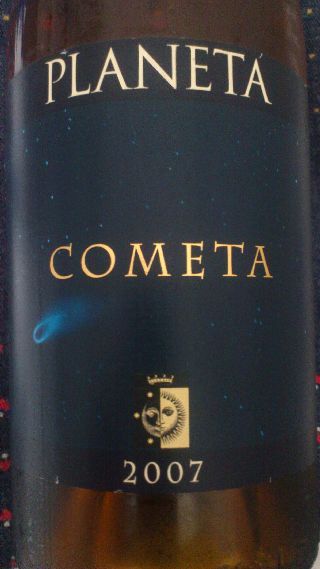 Riesling Auslese Trocken #28 Karthauserhof 2001
Bought on ebay in 2010 for some coins.
Nice color, very pale. Flint, lemon peel, pleasant but not too complex. Dry, long, beautiful
centro bocca
(center mouth), dense, a spiral of minerals and tropical fruit, good acidity. Very good. I was there in 2002 (beautiful place!) and still have some 2001 Auslese in the cellar (# 33 and # 38).