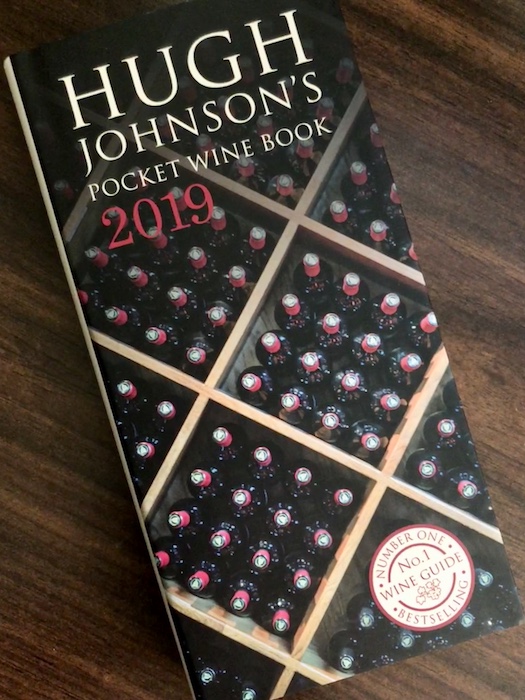 It seems earlier than ever this year, but sure enough, my new copy of
Hugh Johnson's Pocket Wine Book 2019
arrived this morning, thicker than ever but still pocket-size (assuming a sturdy pocket).
The back flyleaf says Hugh published his first edition in 1977, and I'm pretty sure I've been getting it - an updating it most years - since 1978, so you could say I really have been following it from the very start. Or almost.
If you'd like to order it from Amazon.com, it's $11.72 in hardcover (a 31 percent discount) at this link:
https://amzn.to/2OzaSD9
You can also get it as a
Kindle ebook for $8.99
, but I have to disclose that I tried the Kindle version one year and wasn't excited about it.