Just in case anyone finds him/herself peckish in Amboise:
Thursday, the 5th April 2013
, we started out late, so had time to visit only one royal castle: Château de Chambord. On the way there, Catha suggested we have lunch again in Amboise. It being such a charming little town, I readily agreed, pulled up roadside, entered the GPS coordinates, and we were there in a few minutes.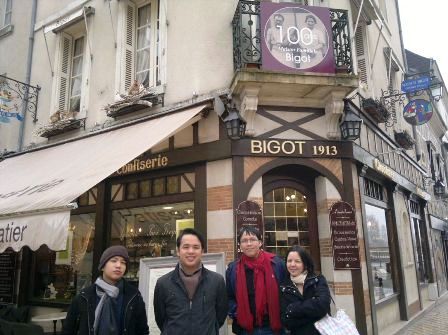 Having had breakfast not too long before, we decided to have a light lunch at
Confiserie Bigot
(Place du Château 37400 Amboise, France); at the foot of the castle's long entrance ramp) which had caught our eyes the previous day. The establishment, founded in 1913, is celebrating its 100th year in the business - so we figured they must be doing something right. We were not mistaken.
It being very cold out, Mauro & Joaqi immediately ordered hot chocolate to warm themselves (well, I'm sure the chocolate had something to do with it too). Above is Mauro's
Chocolat Chaud Traditionnelle
.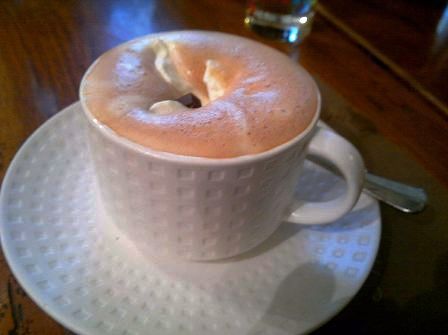 Joaqi's
Chocolat Chaud Chantilly
.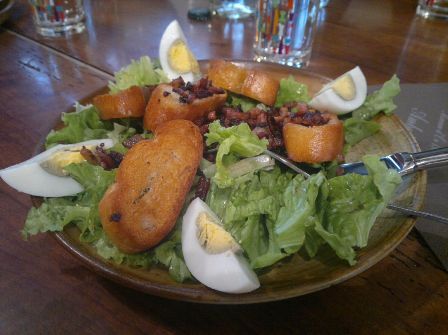 Catha & I each had the
Salade Lardons, Croutons & Oeufs
(para healthy).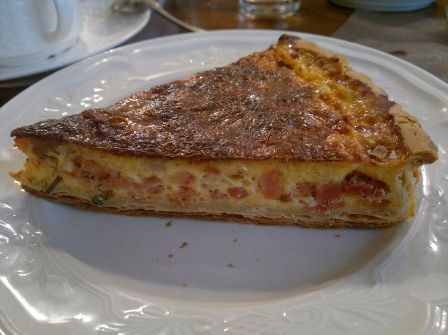 Mauro had the
Quiche Lorraine
.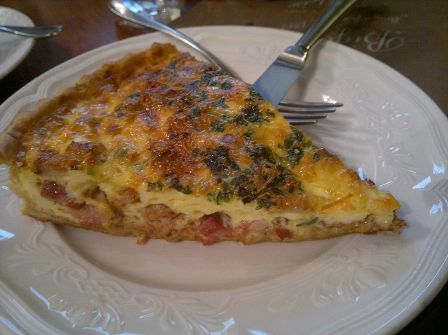 Renzo & Joaqi each had a
Quiche Tourangelle
.
Too much of anything isn't good - even the "para healthy". Thus, we loaded up on desserts, Catha and the kids went to the display cases and ordered a bunch - after all, the sweet stuff is what carried the family-owned-and-run
confiserie
successfully for a century and counting.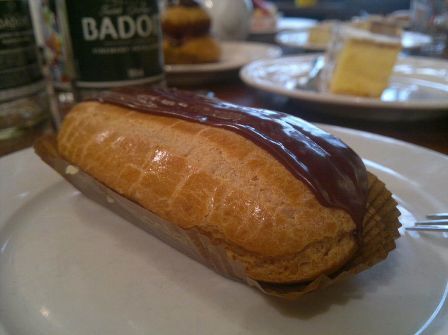 Chocolate Eclair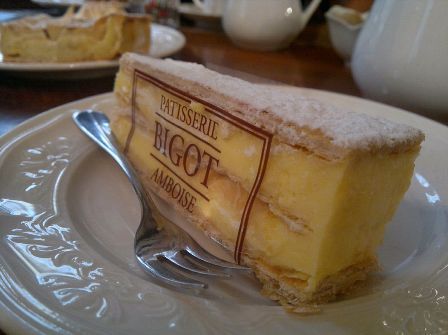 Napoleon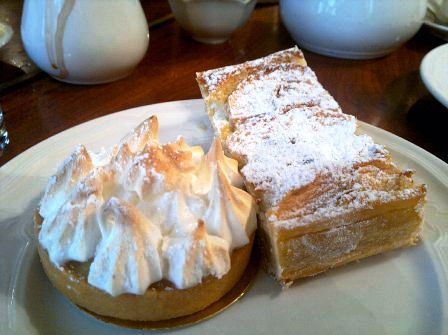 Tarte Citron & Alsatian Pear Cake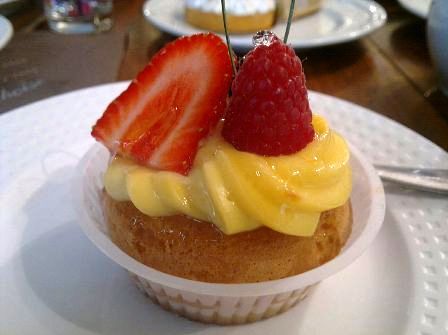 Baba au Rum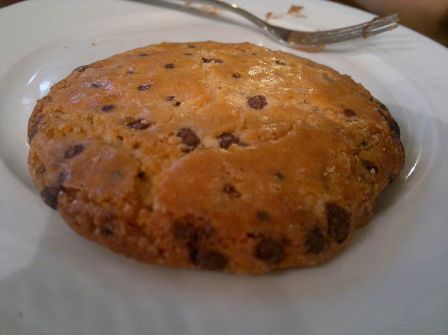 A large cookie for dipping in one's
chocolat chaud
.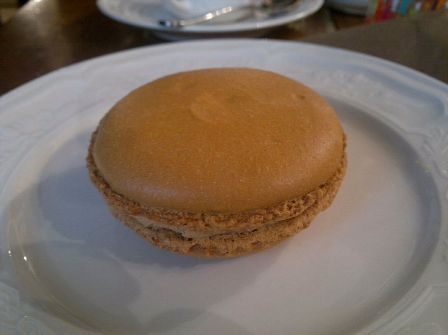 Giant Coffee Macaron
(there were many other flavors).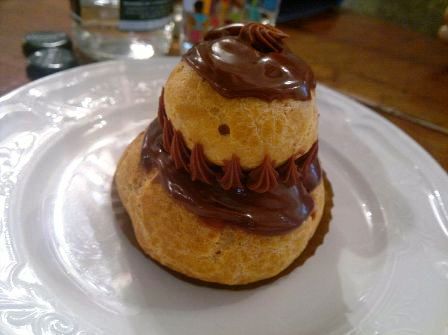 A very large
Chocolate Cream Puff
.
Naturally, I had some hot chocolate with the pastries as well. We loved everything. What I particularly liked is that the cream tasted like pastry cream, the chocolate tastes like chocolate - unlike many, many pastries everywhere where everything just tastes mainly like sugar.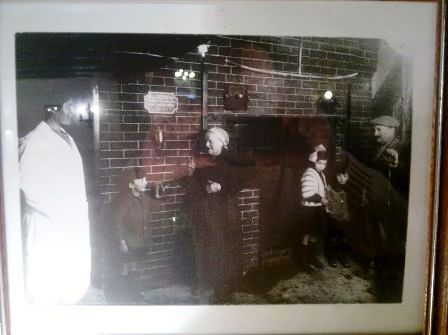 Confiserie Bigot
has been run by four generations of Bigot women. Currently, it is headed by Christiane Bigot. Hanging proudly near our table is an old photograph depicting, among others, Christiane's great-grandmother, grandmother, and mother.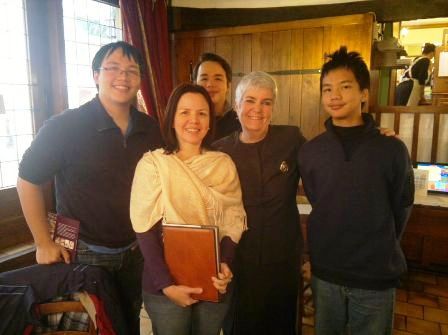 Catha & the kids with Christiane Bigot.
As we were having dessert, Christiane came over, introduced herself, asked where we were from, and the warm, lively conversation started from there (her English is excellent, by the way - certainly way better than our rudimentary French). She also asked us to sign her "Golden Book", which, of course, we happily did.
With Christiane at the helm with her sincere, warm hospitality, graciousness, and natural charm, not to mention the excellent quiches, salads, desserts, candies, and pastries, I am certain Confiserie Bigot will continue only from strength to strength for at least another 100 years.
If ever one finds oneself in Amboise, take it from us, one simply must eat here, and/or take some pastries along for later on.